One person injured in rollover wreck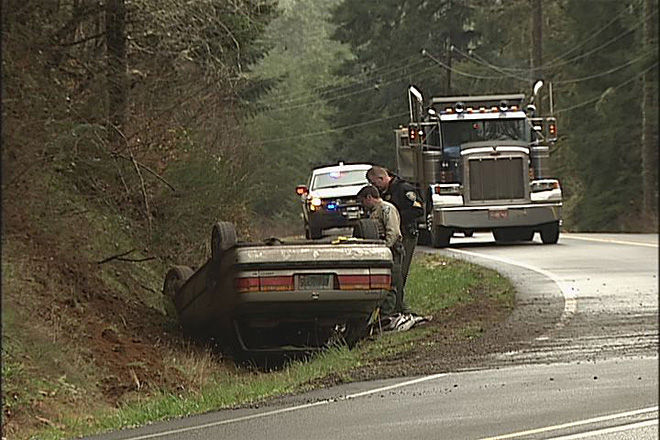 A man was injured when his car rolled into a ditch on a curvy stretch of Cottage Grove Lorane Road Monday morning.
Lane County Sheriff deputies on the scene said the man was taken to River Bend Medical Center. He was trapped in the vehicle when emergency crews arrived.
They are still investigating how the wreck happened and are not releasing the name of the victim yet.